Parent and Child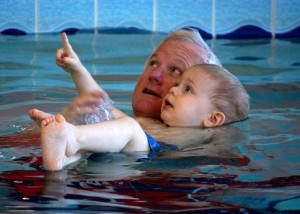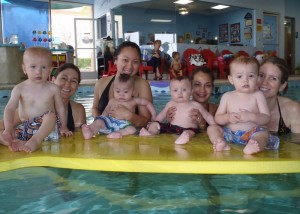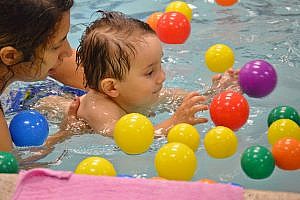 Our "Guppy" classes are an amazing opportunity for parent and child to deepen their bond as they discover the water environment together. We keep our water at a warm and toasty 91 degrees to keep babies and toddlers from catching a chill (Mom and Dad enjoy this feature also). Parents will learn how to safely hold their little ones in the water to help them practice basic swimming skills. We teach all the same swim skills that we teach our 3 and 4 year olds in our Learn to Swim program, however, they are presented in a sing-songy and playful way, in order to keep the young child engaged. The emphasis of this class is to teach students how to roll over and maintain a survival float should they accidentally fall into pool. Classes meet one day each week and are 25 minutes in length. (3-4 students per class).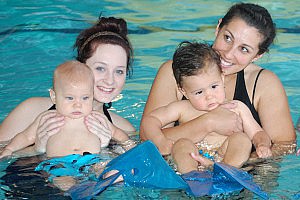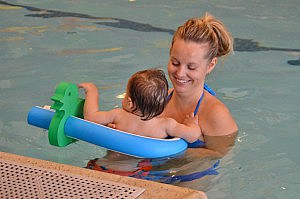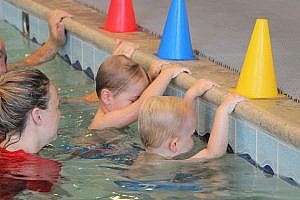 Monthly Tuition
$89 per month for one class per week
Second class or sibling discount is $10 off per month.
For the benefit of each child, we require an 8 lesson minimum.
Online & Phone Registrations click here